Body Sculpting
Lifestyle choices, genetics, or simply time and gravity can result in areas of stubborn fat. No matter the culprit, many of us have pockets of unwanted fat. Made up of fat cells that are often resistant to diet and exercise, these stubborn areas of fat can be reduced with our non invasive body sculpting treatments.
Following the treatment, the fat cells are slowly and safely expelled from the body through the lymphatic system over the next few weeks. After having a treatment, any remaining fat cells condense, significantly reducing the fat in the treated area. The reduction of fat cells in the treated areas results in an improvement in appearance and balance of the body. You can say "goodbye" to that stubborn fat!
​Your first appointment will be about understanding where your health is, how you got there and what your goals are. Than we can identify the treatment or combination of treatments that will be most effective and suited to your needs and budget. These could include metabolism boosters, supplements, non invasive weight loss treatments and/or long term wellness strategies. Whether you are interested in weight loss, improving a medical condition with diet or just want to tackle those stubborn fat areas, our practitioners can help you attain your goals.
3D Microblading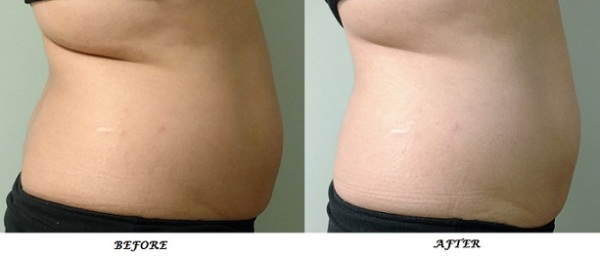 When you've tried every pencil, powder, pigment, gel and stencil out there and your eyebrows are still off, microblading - a more permanent solution to thin brows - is a treatment that will change your brow life. 
Microblading is the latest innovative procedure guaranteed to give you the most natural-looking, thick, and shapely brows of your life.
During this cosmetic treatment, pigment is implanted into the upper layers of the skin by using precise strokes guaranteed to give you a perfectly natural look. The procedure is executed by hand using a specially designed tiny blade which leaves thin realistic hair strokes for the most natural finish. 
The pigment is tested on your skin and chosen to match the natural hair or eyebrows' color. Depending on the skin and lifestyle it lasts from one to three years.
We also offer permanent makeup for lips, eyeliner, areola, beauty marks, scalp and hair line.
HIFU Body Contouring
Have you noticed that extra love handle or muffin top peeking out of the top of your pants? In your busy schedule, it can be hard to find time to keep up a fitness routine. Whether you exercise a little, a lot, or not at all, you want to look your best. Sometimes diet and exercise are just not enough to get the shape you want. When you cant seem to get rid of that last little bit of fat, the HIFU treatment can help.
The treatment is a non surgical fat reduction procedure that uses advanced ultrasound technology to get rid of targeted fat. And because it doesn't require surgery, there is little to no downtime.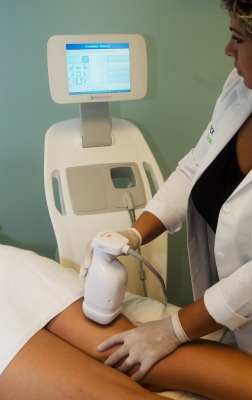 Facials, Chemical Peels & Microdermabrasion
We also offer rejuvenating facials including but not limited to chemical peels, microdermabrasion and masks. A chemical peel is a technique used to improve the appearance of the skin on the face, neck or hands. A chemical solution is applied to the skin that causes it to exfoliate and eventually peel off. The new, regenerated skin is usually smoother and less wrinkled than the old skin. Microdermabrasion is a noninvasive, skin resurfacing procedure that gently exfoliates or polishes away the top layer of dead skin cells, while stimulating collagen growth, to reveal healthy new skin that looks and feels smoother. Fine lines, blemishes, dull skin and sun spots can be improved, especially with regular treatments. Products such as moisturizers, creams and lotions are more easily absorbed and therefore more effective after microdermabrasion treatment. This is a painless, low-risk skin treatment that can be added to your beauty routine.
Cellulite Reduction & Skin Tightening
The Ultrasound Cavitation treatment includes, but is not limited to, the use of high-power low-frequency ultrasound cavitation used to penetrate the skin and assist with the breakdown of fat cells by creating micro-bubbles that increase the pressure around the adipocyte and force it to implode, thus breaking down the adipocyte's cell membrane. After destruction of adipose tissue, the fat in the form of triglycerides is released into the interstitial fluid between the cells, where they are enzymatically metabolized to glycerol and free fatty acids. Water soluble glycerol is absorbed by the circulatory system and used as the energy source, whereas the insoluble free fatty acids are transported to the liver, where they are processed as any other fatty acid including fatty acids from food.
Radio Frequency uses electrical pulses to target and penetrate the under layer of skin using heat to stimulate collagen. Radio Frequency is a non-invasive cosmetic procedure to help smooth, tighten, contour skin and temporarily reduce the appearance of cellulite. It can help treat sagging skin, lack of definition in the jaw line, loose jowls, sagging neck skin, wrinkles and fine lines.
The treatments are ideal for people who are dissatisfied with an area of fatty deposits but do not want to undergo invasive surgical treatment such as liposuction. The most problematic body areas are: abdomen, flanks ("love handles"), thighs ("saddle bags"), buttocks, inner knees, upper arm ("tuckshop arms"), male breasts. Facial sites include: face, area surrounding the lip and/or outer orbit area of the eyes.
Age Spots, Sun Spots and Skin Tag removal
CryoClear - the highly effective yet gentle cryosurgical treatment for age spots, sun spots and skin tags.

Repair, renew, rejoice your skin and age spotlessly!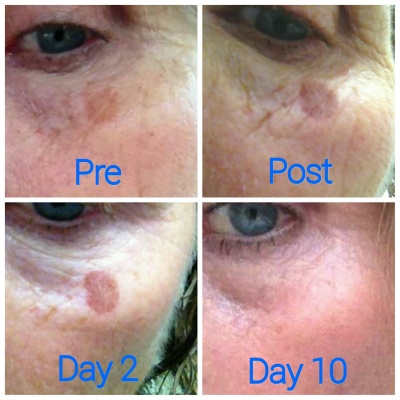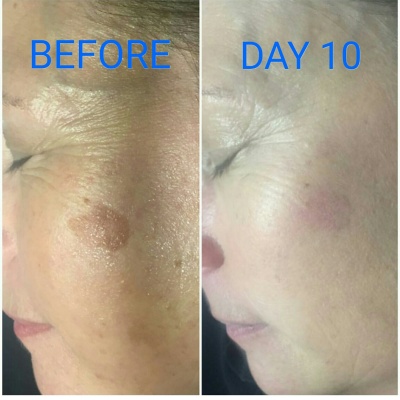 Collagen Regeneration & Wrinkle Reduction
Our non-invasive procedure for skin on the neck, chin and brow will have you looking younger in no time. A single full face and neck treatment uses high intensity focused ultrasound to stimulate the production of new collagen that lifts and tightens the skin.
​

No Downtime

No Toxins or Fillers

Natural Results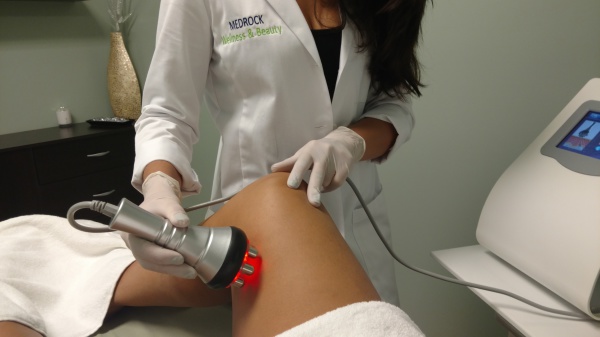 Laser Lipo
Pressotherapy Slimming & Detoxifying
Pressotherapy is an exclusive slimming & detoxifying treatment, which through effective lymphatic drainage, helps to promote the body's natural toxin clearing functions. The revitalization and oxygenation of the tissue helps to slim and redefine the legs, stomach and arms while enhancing skin tone. We strongly recommend Pressotherapy after any body sculpting and cellulite reduction treatment to further enhance the outcome of the session.
Recommended for the treatment of cellulite

Slimming and detoxifying. A safe alternative to liposuction

Body shaping and profiling

Relieves pain and swelling, and provides immediate comfort

Redefines the legs, stomach and arms while enhancing skin tone
During this non-invasive treatment, the laser pads emit low levels of laser energy, which creates a chemical signal in the fat cells, breaking down the stored triglycerides into free fatty acids and glycerol and releasing them though channels in the cell membranes. The fatty acids and glycerol are then transported around the body to the tissues that will use them during metabolism to create energy. This process of fatty acid relea se is a natural response of the body when the body needs to used stored energy reserves, thus Laser Lipo is not creating any unnatural reaction in the body nor does it affect or damage any surrounding structures such as skin, blood vessels and peripheral nerves. A period of exercise post treatment is strongly recommended as it will ensure the complete metabolism and thus elimination from the body of the freed fatty acids.